Kentucky Wildlife Commission: 502-564-3400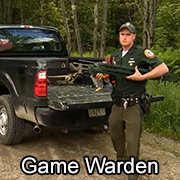 If you have any questions about the wildlife of Lexington, you can contact the Kentucky Wildlife Commission, sometimes called the Kentucky Fish & Wildlife Agency. Kentucky game wardens address many wildlife management matters, from hunting licenses, to poaching, endangered species, and Lexington wildlife management. They deal with wild animals outside the range of a pest control company, such as cougars or bears. If you have a problem with nuisance wildlife in Lexington like squirrels, snakes, bats, or raccoons, the state agency is very unlikely to help. You need to hire a private company (here are their prices) such as Wildlife Removal Pros at 859-305-9059.
---
I also have listed several sources for
free Lexington wildlife help
. One example, if you've found an injured animal or lost baby bird or other baby animal is the Lexington Wildlife Rehabilitation Clinic: 859-492-6949 Or just read below for more info about the wild animals of Lexington.
---
Types of Wildlife and Animal Problems in Lexington, KY
Kentucky State bird: Northern cardinal
State mammal: Gray squirrel, Thoroughbred horse
State fish: Kentucky spotted bass
State insect: Viceroy butterfly

Kentucky is known for its thoroughbred horse racing. For a state to be so well-known for large grazing animals, it stands to reason that the terrain is fairly flat and hilly with lush grass and a fair amount of forest. The state is covered by bluegrass, a thick form of vegetation that does well in the fertile soil. This state has the country's longest connecting system of waterways.

When people think of elk, they don't usually think of Kentucky, but the state has one of the largest wild elk herds in the country. At one time, bison roamed much of the region. Like most of the United States, bison eventually vanished, and now only a few privately owned herds are left in Kentucky. Other animals that were once native and have now been extirpated include cougars, gray wolves, and red wolves. As far as the state is concerned, there is no breeding population of these animals in Kentucky.

This region has plentiful white-tailed deer populations just as it does elk herds. The unique grasslands provide the grazers with more than enough food to keep them comfortable through all the seasons.

Just because it's known for horses doesn't mean Kentucky has escaped the ravages of nuisance animals. There are plenty of common critters that make life as a homeowner difficult and frustrating. Kentucky has the most common home invader in the country: the house mouse. It also has rats, raccoons, opossums, woodchucks, prairie dogs, porcupines, otters, beavers, and snakes.

Kentucky has been one of the states to see a recent spread of the nine-banded armadillo into the region. These burrowing creatures can cause significant damage in a yard just overnight. Trapping and removal is relatively easy, but the only way to keep them out is with diligent yard care and a fence. br>
Though not really a strict carnivore, the state also has the large black bear as a top-of-the-food-chain predator. These creatures are relatively reclusive, though they can become bold if a dependency on trash starts to develop. Coyotes are also common in Kentucky, but the mischievous canines are not huge nuisance animals because of the short, milder winters seen in the state. Farmers have taken to introducing llamas into herds of sheep and goats to help ward off a coyote that may be eyeing livestock.
If you need a professional wildlife trapper in Lexington, KY call Wildlife Removal Pros: 859-305-9059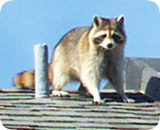 Lexington Raccoons:
This masked animal is fairly common in Lexington, KY. They frequently raid trash cans and steal pet food. They also often choose to live in the attic or chimney of your home. One of Kentucky's beautiful animals, but often a nuisance. We offer Lexington raccoon removal.
---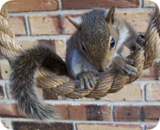 Lexington Squirrels:
Squirrels are often a pest in Lexington. They love to live in an attic, and will chew on wood or electrical wires. They are agile creatures, and live throughout the state of Kentucky. Call Wildlife Removal Pros if you need squirrel removal in Lexington.
---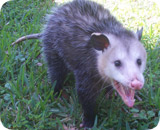 Lexington Opossum:
You may spot this animal in Lexington at night time, perhaps rooting through your garbage. This opportunistic animal will take your pet's food or live under your porch. The possum is a great Kentucky survivor, and not all that ugly.
---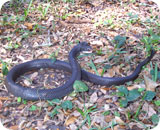 Lexington Snakes:
There are many species of snakes in Lexington, but few are venomous. If you need help identifying snakes of Kentucky, browse this site or give us a call at 859-305-9059. We at Wildlife Removal Pros can provide Lexington snake control any time you need us.
---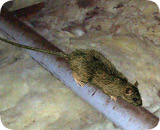 Lexington Rat Control:
The Norway Rat, Roof Rat, and House Mouse inhabit most areas of North America that people inhabit, including most Kentucky cities. They contaminate food and love to live in the walls or attic of a home. Wildlife Removal Pros can get rid of them once and for all.
---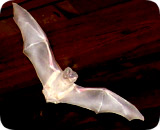 Lexington Bats:
Bats are special animals, and found throughout Kentucky. They are good creatures and eat a lot of insects, but if you have an infestation of bats in your home or building, you can give us a call for professional Lexington bat removal and control.
---
REPORT WILDLIFE ISSUES: (859) 233-0044
To report a dead animal on the road, an injured bird, a lost baby squirrel, a dangerous bear, or anything like that, call animal services at (859) 233-0044

If they can't help, call the Kentucky Wildlife Commission at (859) 233-0044. You can also call your local sheriff department at (859) 233-0044 - they often deal with public wildlife issues.
---
We are experts with all kinds of KY wildlife and are familiar with the wild animals native to Lexington. If you need Lexington pigeon control, geese or other bird removal, we can help. We are experts with skunks and skunk problems, digging animals such as moles, armadillos, & groundhogs, and we offer Kentucky beaver control and removal. Wildlife Removal Pros also provides dead animal removal services. 859-305-9059

We service Lexington Kentucky, Gratz park, Tabor Oaks, Green Acres, Hollow Creek, Breckingridge Ky, Eastland Park, Calumet, West Gardenside, Chippen Dale Square, Spring Valley Golf Club, Highlands, Masterson Station, Joyland, Lexington Golf Club, Winchester road, East New Circle road, Georgetown RD, Newtown Pike, W Main ST, Versailes, Paris Pike, Route 64, Route 75, Leestown,South Point, Hartland, Belleau Woods, Andover Hills, Walnut Ridge, Greenbrier, Spindletop, Wetsmoreland
---
Lexington Wildlife Tip
Plumbing Vent Stack: Can Rodents Be Causing Problems? - A plumbing vent in your home is essential, since it removes sewer gases from the drainage system and maintains the right level of atmospheric pressure. If your draining system works properly, that means your plumbing vent is functioning properly. What are the signs that you have a clogged plumbing vent stack, and how do you fix it?
Quite often when you are dealing with a plumbing vent problem you are dealing with a rodent problem. It is also true that rodents may be using this vent to get into your home. If this is the case they will be carrying in materials and building nests. This rubble coming through the vent can be problematic, causing backups of noxious fumes into your home.
The first thing you'll want to do if you're having problems is to clean out the vent and clear away any debris. This will allow you to see what other problems there are. If there is a rodent there will be damage and evidence of chewing. The best way to fix this is to use heavy wire mesh or steal to encase the area and to create a cover. You will want to make sure there aren't any rodents living inside the vent as they may be stuck inside and die. Also, be sure to check the rest of your homes foundation for any other areas the rodent may be getting in with.
---
Lexington, KY Wildlife News Clip:
Wildlife - raccoon, opossum & squirrel hand capturing prospects excellent for Saturday throughout Kentucky
"Take an extra doe, where regulations allow for such," advised The snake identification picture expert. "It's true every year but especially this year, that raccoon, opossum & squirrel will have a harder time making it through the winter. It used to just be in the Hill Country, but now we're dealing with population issues across much of the state." Hooray for wild creatures and critters!
If you'll be hand capturing in the Piney Woods from about Nacogdoches to Southeast Kentucky, downed trees are going to be a big problem. Lexington The Lexington Snake identification picture Splendid gentleman, a Piney Woods TPWD district biologist in Jasper, said most logging roads are blocked by downed trees. He said a lot of the woods are not even recognizable. You can thank Rita for that. Remember to treat the wild animals of Lexington, Kentucky, with respect and care.
Many Bug sprayers use ATV's to get from the raccoon, opossum & squirrel camp to the blind. If you haven't already done so, you might want to take along equipment for blazing a new trail during Piney Woods kills. Snakes and coyotes are not all mean.
The cold weather that settled in across the state Tuesday and Wednesday will most definitely have a lot of dollars chasing does. That means you can fully expect to see mature dollars hanging close to feeders and food plots that are attracting lots of does. That's why you might want to hold off shooting a female squirrel the first couple of kills. You never know when a male rodent will show up with a rat. I've already had a couple of reports of dollars running does in Central Kentucky. For more on Lexington wildlife, read on.
Game tags in Nevada are specific to certain areas, and wildlife trappers must designate the location when they apply for the annual draw. Investigators said evidence suggests the wildlife trappers applied for tags in an area where they had better odds of drawing a permit in the annual lottery, but intended to trap in the other one that has a reputation for big mink and badger. "Our investigation indicates this has gone on for a while," The wildlife management expert said. "This isn't the first time." He declined to discuss further details. Animal exterminating in a forbidding zone. Continued next week ...Lexington Wildlife.
---
Critter Problem at Your House? Hire Wildlife Removal Pros
Wildlife removal is not a free service.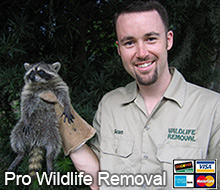 If you have a Lexington wildlife problem and need help, call Wildlife Removal Pros at 859-305-9059. They provide professional wildlife control for both residential & commercial customers in the city of Lexington. They offer custom Lexington wildlife control solutions for almost any type of wildlife problem, whether it be the noises of squirrels running through the attic, a colony of bats living in a building, or the destructive behavior of a raccoon, they have the experience and the tools to quickly and professionally solve your wild animal problem in Fayette County in Kentucky. Check their prices, and for a consultation, give them a call at 859-305-9059
---
We also service the towns of Migrate, Stamping Ground, Wilmore, Keene and also animal control in Winchester, North Middletown, Versailles and pest control in Ford, Sadieville, Midway and wild animal services in Nicholasville, Georgetown and wildlife management in Paris, Millersburg.


You're still reading this page? We do not operate Lexington wildlife rescue, or a Lexington zoo or nature center, or Lexington wildlife sanctuary or refuge for volunteers. We are a privately owned nuisance wildlife removal service company. If you need a pro in Lexington to solve your problem for you, call Wildlife Removal Pros: 859-305-9059 and they can help you with your Lexington wildlife problem.