Michigan Wildlife Commission: 517-284-9453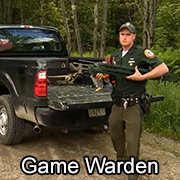 If you have any questions about the wildlife of Kalamazoo, you can contact the Michigan Wildlife Commission, sometimes called the Michigan Fish & Wildlife Agency. Michigan game wardens address many wildlife management matters, from hunting licenses, to poaching, endangered species, and Kalamazoo wildlife management. They deal with wild animals outside the range of a pest control company, such as cougars or bears. If you have a problem with nuisance wildlife in Kalamazoo like squirrels, snakes, bats, or raccoons, the state agency is very unlikely to help. You need to hire a private company (here are their prices) such as Advanced Wildlife & Pest Control at 269-679-6559.
---
I also have listed several sources for
free Kalamazoo wildlife help
. One example, if you've found an injured animal or lost baby bird or other baby animal is the Kalamazoo Wildlife Rehabilitation Clinic: 269-383-8775 Or just read below for more info about the wild animals of Kalamazoo.
---
Types of Wildlife and Animal Problems in Kalamazoo, MI
Michigan State bird: American robin
State mammal: White-tailed deer
State reptile: Painted turtle
State fish: Brook trout

Michigan is nestled in the Great Lakes, and as you might expect, the state receives a lot of snow and a lot of violent storms. Most of the state has a short, warm summer followed by a long, extremely cold winter. Only the southernmost aspect of the state escapes the long winter, but temperatures are still below freezing. Because of the colder temperatures and shorter season of warmth, the animals in this part of the country are ones that can hibernate or build up enough food storage to make it through a long winter. There are not many large mountains in this state, but there is a good mix of grassland and coniferous and deciduous forests. The thick pine trees allow wildlife to remain sheltered during the violent snows and rains that bombard this state.

The animals in Michigan are those most commonly found in the colder, upper part of the United States. White-tailed deer abound, but they are accompanied by elk and mule deer. These large grazers pave the way for large predators like cougars, wolves, coyotes and black bears. While most of these predators are of no real concern to the average homeowner, black bears have been known to raid garbage bins and bird feeders. Coyotes and wolves can also be dangerous, especially since they hunt in packs. There is enough game in Michigan to keep these predators in the wild for the most part, but farmers are acutely aware of their presence during months when food for the canines is scarce.

Michigan also is home to an animal called the fisher, or the fisher cat. This creature resembles a large weasel, but it is amazingly ferocious. It lives primarily in trees, and is one of the few animals comfortable hunting a porcupine.

Nuisance animals in Michigan are often the same nuisance animals in many other states. The dark pine forests of the state are wonderful for raccoons, opossums, skunks, and squirrels. People living near nature will eventually have to deal with an animal coming into their yard, and most homeowners in this part of the country are well-versed in proper preventative methods. Thankfully, one of the pest creatures Michigan residents don't have to worry a lot about are venomous snakes. There is only one species of rattlesnake in the region, and it is so rare that few life-long residents have ever seen one.
If you need a professional wildlife trapper in Kalamazoo, MI call Advanced Wildlife & Pest Control: 269-679-6559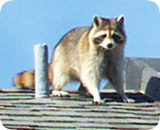 Kalamazoo Raccoons:
This masked animal is fairly common in Kalamazoo, MI. They frequently raid trash cans and steal pet food. They also often choose to live in the attic or chimney of your home. One of Michigan's beautiful animals, but often a nuisance. We offer Kalamazoo raccoon removal.
---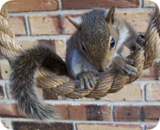 Kalamazoo Squirrels:
Squirrels are often a pest in Kalamazoo. They love to live in an attic, and will chew on wood or electrical wires. They are agile creatures, and live throughout the state of Michigan. Call Advanced Wildlife & Pest Control if you need squirrel removal in Kalamazoo.
---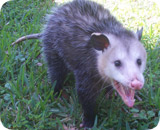 Kalamazoo Opossum:
You may spot this animal in Kalamazoo at night time, perhaps rooting through your garbage. This opportunistic animal will take your pet's food or live under your porch. The possum is a great Michigan survivor, and not all that ugly.
---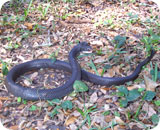 Kalamazoo Snakes:
There are many species of snakes in Kalamazoo, but few are venomous. If you need help identifying snakes of Michigan, browse this site or give us a call at 269-679-6559. We at Advanced Wildlife & Pest Control can provide Kalamazoo snake control any time you need us.
---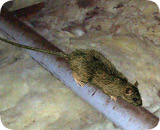 Kalamazoo Rat Control:
The Norway Rat, Roof Rat, and House Mouse inhabit most areas of North America that people inhabit, including most Michigan cities. They contaminate food and love to live in the walls or attic of a home. Advanced Wildlife & Pest Control can get rid of them once and for all.
---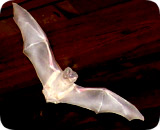 Kalamazoo Bats:
Bats are special animals, and found throughout Michigan. They are good creatures and eat a lot of insects, but if you have an infestation of bats in your home or building, you can give us a call for professional Kalamazoo bat removal and control.
---
REPORT WILDLIFE ISSUES: (269) 383-8775
To report a dead animal on the road, an injured bird, a lost baby squirrel, a dangerous bear, or anything like that, call animal services at (269) 383-8775

If they can't help, call the Michigan Wildlife Commission at (269) 383-8775. You can also call your local sheriff department at (269) 383-8775 - they often deal with public wildlife issues.
---
We are experts with all kinds of MI wildlife and are familiar with the wild animals native to Kalamazoo. If you need Kalamazoo pigeon control, geese or other bird removal, we can help. We are experts with skunks and skunk problems, digging animals such as moles, armadillos, & groundhogs, and we offer Michigan beaver control and removal. Advanced Wildlife & Pest Control also provides dead animal removal services. 269-679-6559

We are a full-service wildlife control company serving Kalamazoo MI and the surrounding area. We specialize in urban and suburban wildlife damage management for both residential and commercial customers. We are state licensed by the Michigan Fish & Wildlife Commission. We handle nearly all aspects of wildlife control, and resolve conflicts between people and wildlife in a humane and professional manner. For Kalamazoo pest control of wildlife, just give us a call any time and we will discuss your wildlife problem and schedule an appointment to solve it. We look forward to hearing from you!
---
Kalamazoo Wildlife Tip
Using Peppermint As A Rodent Repellant - When a rodent is found inside your home, it can cause a serious health and safety hazard if not dealt with immediately. It will set up a nest, preferably in your attic. It will mess with your wires and insulation system, which can lead to a fire. It will leave urine and feces, which emits toxic particles and other pathogens that will circulate throughout your home. However, there are ways that you can make your home rodent-proof and effectively make it impossible for one to enter your home. But how do you keep a rodent away from your outside premises?
While a rodent inside your home is hazardous, the damage they inflict in your garden and backyard is more of a nuisance. It is difficult to completely eliminate a rodent's access to your garden and backyard, but there are ways that are suggested to repel them. Many people turn to home remedies as an alternative to poison. Poison emits toxic chemicals, which will ruin your plants, vegetables and fruits. In addition, if you have a dog it might accidentally swallow the poison, and it can be fatal. Peppermint is one such home remedy. A rodent has an acute sense of smell, and it has been found that it finds certain smells repelling. You can soak cotton balls in peppermint oil, or use peppermint canes, and leave them places where rodents are likely to be found. It is important to remember that these remedies aren't very effective if at all and will need to be reapplied often.
---
Kalamazoo, MI Wildlife News Clip:
KALAMAZOO WILDLIFE - Kalamazoo County: The critter professor declared there are approximately 500 animals in the wildlife management habitat on any given day. Over the course of a year, that amount came to approximately 15,000 animals. Roughly 70 percent were euthanized, he declared. The continual overpopulation at the county's wildlife management habitat has overtaxed its aerobic septic system. The current wastewater system may have been "under-designed" for the existing wildlife management habitat in the first place, The critter professor declared. The problem may be amplified by the fact the county does not currently own sufficient land for an expansion of the septic system on the wildlife management habitat's three-hectare site. Just the cost of another "package plant" may be $150,000, he declared. "We need even more space to handle the growth of the county's animal control services for the next 5-10 years," he declared. "We're nearing a point where we have to do something about the wastewater situation within the next several decades, regardless of expansion or consolidation." Kalamazoo and Van Buren County have exchanged suggestions. They agree on the "big ticket" item for expanding the county's wildlife management habitat. The city would fund $700,000 for the expansion and renovation of the wildlife containment unit. The critter professor declared the county already has completed architectural plans that would double the wildlife management habitat's capacity. The city and county also agree on the transfer of Portage's two animal control officers from under the control of the city Wildlife officers Department to the county's animal services staff, which currently includes 3 animal control officers, 2 animal care specialists, 2 veterinary technicians and one supervisor. But a amount of sticking points still exist.
---
Critter Problem at Your House? Hire Advanced Wildlife & Pest Control
Wildlife removal is not a free service.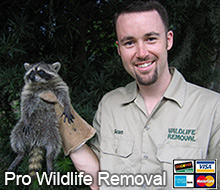 If you have a Kalamazoo wildlife problem and need help, call Advanced Wildlife & Pest Control at 269-679-6559. They provide professional wildlife control for both residential & commercial customers in the city of Kalamazoo. They offer custom Kalamazoo wildlife control solutions for almost any type of wildlife problem, whether it be the noises of squirrels running through the attic, a colony of bats living in a building, or the destructive behavior of a raccoon, they have the experience and the tools to quickly and professionally solve your wild animal problem in Kalamazoo County in Michigan. Check their prices, and for a consultation, give them a call at 269-679-6559
---
We also service the towns of Oshtemo, Scotts, Vicksburg including animal control in Richland, Galesburg, Portage, and wildlife pest control in Cooper Center, Alamo, and also wildlife management in Climax, Comstock, Paw Paw, Schoolcraft, and wildlife trapping services in the Kalamazoo area, including Allegan County, Barry County, Eaton County, Calhoun County, Van Buren County, St. Joseph County, and also Battle Creek Animal Control & wildlife removal.


You're still reading this page? We do not operate Kalamazoo wildlife rescue, or a Kalamazoo zoo or nature center, or Kalamazoo wildlife sanctuary or refuge for volunteers. We are a privately owned nuisance wildlife removal service company. If you need a pro in Kalamazoo to solve your problem for you, call Advanced Wildlife & Pest Control: 269-679-6559 and they can help you with your Kalamazoo wildlife problem.