Information about domestic and wild animal problems in Alameda County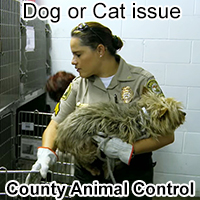 If you need assistance with a domestic animal, such as a dog or a cat, you need to call your local Alameda County animal services for assistance. They can help you out with issues such as stray dogs, stray cats, spay & neuter programs, vaccinations, licenses, pet adoption, bite reports, deceased pets, lost pets, local animal complaints and to report neglected or abused animals.
Alameda County Animal Services: (925) 803-7040
---
REPORT WILDLIFE ISSUES: (925) 803-7040 or 916-445-0411
To report a dead animal on the road, an injured bird, a lost baby squirrel, a dangerous bear, or anything like that, call any of these free government animal services:
Alameda County Animal Services: (925) 803-7040
California Wildlife Commission: 916-445-0411
Oakland police department: 510-777-3333
These agencies often deal with public wildlife issues or animal concerns where the public health or safety is involved, or other types of animal issues. These are free services.
---
Critter Problem at Your House? Hire All N One Pest Eliminators
Wildlife removal is not a free service.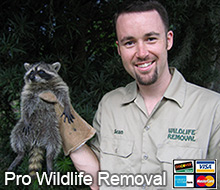 Alameda County does not provide free wildlife control services. If you want to pay for critter removal services, call All N One Pest Eliminators at 925-478-4254. They provide professional wildlife control for both residential & commercial customers in the city of Oakland. They offer custom Oakland wild animal control solutions for almost any type of wildlife problem, whether it be the noises of squirrels running through the attic, a colony of bats living in a building, or the destructive behavior of a raccoon, they have the experience and the tools to quickly and professionally solve your animal problem in Alameda County in California. Check their prices, and for a consultation, give them a call at 925-478-4254
---

We operate on the east side of the bay, from Piedmont to Alameda, to Moraga, and south to San Leandro, Ashland, Castro Valley, Hayward, Union City, and Fremont.

It is important to remember that most county animal services in Alameda County and elsewhere no longer provide assistance in cases involving wild animals and wildlife management. If you have a wildlife problem or need to get rid of wildlife, need an exterminator or exterminating company, pest control or critter trapping or traps or wild animal prevention in Alameda County, you should call a privately owned wildlife removal company at this number: 925-478-4254

Founded in 1852, Oakland, California is a major city with approximately 400,000 people. It is located in Alameda County, on the east side of the San Francisco Bay in Northern California. It is surrounded by Berkeley to the north, San Francisco to the west, and Alameda to the south. Back in the 70s, Oakland had a public reputation as a high-crime city with some of the highest ranking carjacking, robbery, assault, homicide and drug possession in California. However, in the last decade, the city has reduced its crime and increased its population due to the great location, weather, and high home prices. Tourist attractions in Oakland include the Oakland Museum of California, the Art Deco Paramount Theater, Chinatown, Jack London Square, Lake Merritt, Children's Fairyland, and McAfee Coliseum. We trap all the pest animals in the area, from Alameda down to Hayward. We also service the towns of Bethel Island, El Cerrito, and wildlife trapping in Orinda, San Ramon, Bay Point and also animal control in Pacheco, Alamo, San Lorenzo, Moraga, Newark, Discovery Bay, Clayton and pest control in Canyon, Castro Valley, San Pablo, and animal capture in Knightsen, and rat control in Piedmont, Byron, Sunol, Albany, Danville, Hayward, Pinole, Alameda and wild animal services in Richmond, Livermore, Concord, Crockett, Fremont, Pleasant Hill East Bay and wildlife management in Hercules, Brentwood, San Leandro, Kensington, Port Costa, El Sobrante, Emeryville, Diablo, and wildlife trapping in Pleasanton, Oakley, Rodeo, Walnut Creek. To learn more, visit oaklandpestanimalcontrol.com.
---
Alameda County Wildlife Removal Tip:
Do You Have A Rodent In Restaurant - If you discover an infestation of rodents in your restaurant premises you must deal with it quickly and efficiently in order to avoid a detrimental effect on your business. The only guaranteed method of dealing with rodents - in a restaurant or anywhere else - is to trap and kill, or remove, them. It is all too easy to think there are more humane methods of dealing with rodents than using a trap - certainly, you may well see plenty of advertisements for 'guaranteed, fail safe' methods or rodent removal but the evidence for these methods is anecdotal at best.
Using a trap, provided it is done correctly, will indeed guarantee the removal of rodents from your restaurant premises. Once you have trapped and removed the rodents you will want to thoroughly inspect your home to make sure all possible places they are entering is sealed off from their being able to get in. Trapping rodents and ensuring they are all gone from your premises may take a little time but, since the results are guaranteed, it is time well spent. Once you have removed all the rodents it is essential that you release them far enough away from your home that they will not easily find their way back.
---
Alameda County, CA Animal Control News Clip:
Animal communicator never at loss for words with pets
Graton woman says intuitive contact innate in humans
When Deborah Hatch started having trouble with her dog, Charlotte, she did what most pet owners in her situation would do: She took her to see a vet. When that didn't solve the problem, she did what most pet owners probably have not done: She consulted a pet psychic. "You do it when you're absolutely desperate," Hatch says. "I'd done everything else. And after spending $1,500 at the vet, what did I care about an extra $100?"
What Hatch -- an art curator for the Getty family in San Francisco -- cared about was keeping Charlotte from swimming in the surf at a nearby beach. The 2 1/2-year-old golden retriever loved nothing more than to run along the sand in the early morning, when only a fisherman or two dotted the usually foggy stretch of beach, and leap into the water. Hatch, whose yells and screams did nothing to deter Charlotte from taking the plunge, worried about the chronic ear infections that plagued her dog. She worried even more about the possibility of her beloved companion being swept out to sea by a rip current or mauled by a sea lion.
Hatch felt stymied until a sympathetic co-worker handed her a copy of the book "Learning Their Language" ($14.95, New World Library). Written by a woman who believes it is possible for humans to communicate intuitively not only with their pets but all forms of life, the book contains examples of how this ability has helped solve problems similar to the one Hatch was experiencing. Alameda County animal services in Berkeley, California, declined to comment on the matter.
After reading it, Hatch called author Marta Williams. Williams, whose second book, "Beyond Words" ($14.95, New World Library), was released earlier this month, scheduled a consultation. "Sometimes I'm the court of last resort," says Williams, sitting in the living room of her home in Graton, a small town a few miles northeast of Santa Rosa. "A lot of times people call me at their wits' end. There's something wrong with an animal; they can't figure it out." Alameda County animal control says it will continue to help with domestic animal issues, but not with California wildlife problems. Sometimes, says Williams, it's a behavior problem with a dog, cat or horse. Sometimes she's asked to help find a lost animal.


Remember, for a dog/cat problem, call (925) 803-7040, and if you need wildlife removal service in Alameda County, call All N One Pest Eliminators: 925-478-4254.