Information about domestic and wild animal problems in King County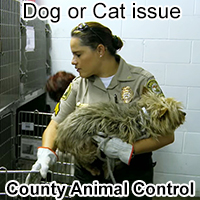 If you need assistance with a domestic animal, such as a dog or a cat, you need to call your local King County animal services for assistance. They can help you out with issues such as stray dogs, stray cats, spay & neuter programs, vaccinations, licenses, pet adoption, bite reports, deceased pets, lost pets, local animal complaints and to report neglected or abused animals.
King County Animal Services: 206-296-7387
---
REPORT WILDLIFE ISSUES: 206-296-7387 or 360-902-2200
To report a dead animal on the road, an injured bird, a lost baby squirrel, a dangerous bear, or anything like that, call any of these free government animal services:
King County Animal Services: 206-296-7387
Washington Wildlife Commission: 360-902-2200
Seattle police department: 206-625-5011
These agencies often deal with public wildlife issues or animal concerns where the public health or safety is involved, or other types of animal issues. These are free services.
---
Critter Problem at Your House? Hire Critter Control
Wildlife removal is not a free service.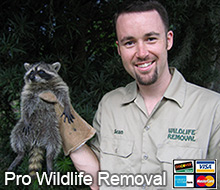 King County does not provide free wildlife control services. If you want to pay for critter removal services, call Critter Control at 206-829-4744. They provide professional wildlife control for both residential & commercial customers in the city of Seattle. They offer custom Seattle wild animal control solutions for almost any type of wildlife problem, whether it be the noises of squirrels running through the attic, a colony of bats living in a building, or the destructive behavior of a raccoon, they have the experience and the tools to quickly and professionally solve your animal problem in King County in Washington. Check their prices, and for a consultation, give them a call at 206-829-4744
---

We also service the surrounding towns of Marysville, Mountlake Terrace, Sultan, Newcastle, Covington, Lake Stevens, Des Moines, Normandy Park, Snohomish, Redmond, Mukilteo, Kent, Stanwood, Shoreline, Mill Creek, Renton Highlands, Brier, Clyde Hill, Renton, Auburn, Burien, Yarrow Point, Enumclaw, Maple Valley, Kirkland, Shore Acres, Snoqualmie, Seattle, Woodinville, Bellevue, Medina, Issaquah, Everett, Kenmore, Sammamish, Black Diamond, Tukwila, Seatac, Federal Way, Edmonds, Algona, Fall City, Ballard, Mercer Island, Arlington, Duvall, Inglewood, Lynnwood, Richmond Highlands, Burton, Vashon, Darrington, Bothell, Pacific, Carnation, Monroe, North Bend, Granite Falls, Lake Forest Park, & surrounding counties.


It is important to remember that most county animal services in King County and elsewhere no longer provide assistance in cases involving wild animals and wildlife management. If you have a wildlife problem or need to get rid of wildlife, need an exterminator or exterminating company, pest control or critter trapping or traps or wild animal prevention in King County, you should call a privately owned wildlife removal company at this number: 206-829-4744


---
King County Wildlife Removal Tip:
Common opossum problems
Opossums might seem like fairly cute creatures, but in reality, they can be a real pain in the backside. These creatures, as well as many other wild animals that may invade your home, can cause so many problems, it would be hard to know where to start listing them all! They love a good scavenge, so you are likely to find them rooting through your garbage can, pulling everything out, picking the stuff they like and then leaving the mess behind. This, of course, can attract many other problems including foxes and rats - things that you definitely don't want in your home.
They carry many diseases, some of which can be very dangerous to humans, and they can also bring with them fleas, ticks and mites; all of which will be very nasty for your household pets. They also leave droppings and urine all over the place, which not only stains and smells, but can also bring parasites and other health concerns, which can affect your entire family - human and otherwise. This is before you even begin to imagine the havoc that could be caused when your friendly cat or dog comes into contact with the animal and a scrap begins! They have razor sharp teeth and claws that will leave a very nasty wound behind, should the animal feel threatened enough to fight back.
Another problem that you could encounter with an opossum is that they seem to love dying in your home. This means that you will have a period of time where you will smell something, not really knowing what it is, until the smell gets worse and worse until you decide to investigate. It can take days for you to find the culprit, and when you do, you then have to concern yourself with removing the body!
---
King County, WA Animal Control News Clip:
KING COUNTY ANIMAL SERVICES - Seattle: The city could then use those certificates to follow up and get those animals licensed. The wildlife management expert, who was excited by the turnout for the meeting, would also like to be a resource and said his focus in solving the problem of domestic wild animal overpopulation before animal control has to step in and destroy those animals. "Really, the city or the government is trying to deal with a problem that they didn't cause. It's really caused by irresponsible domestic wild animal owners," said The wildlife management expert. "Sometimes they're not necessarily irresponsible. Sometimes they just can't afford to do the right thing." Elsewhere, targeted spay and neuter programs have eliminated the need to euthanize animals as a form of population control, he said. "We've seen a decrease of about 20 percent in kittens and puppies entering King County shelters since the start of the SuperPet program. We've still got too many of them, but we are starting to see just a little bit of a decline," The wildlife management expert said. With a $10,000 a year contribution toward spaying and neutering and cooperation with local veterinarians, The critter capture pro could begin to make a similar difference. Jean The critter capture pro, who has herself rescued 13 fiesty felines from the street and found homes for them after having them fixed, said public education about spaying and neutering is needed for domestic wild animal owners in order to curb overpopulation. Educating owners to fix their own domestic wild animals is one thing, but the city doesn't have funds to start its own program, according to The nuisance wildlife authority. The city manager did have a couple of ideas for raising funds, including a volunteer board to survey the city to identify domestic wild animal owners who would be required to pay the city's $7 domestic wild animal licensing and tag fee. The fee applies to all dogs andfiesty felines in the city, which are required by code to wear a tag obtained from the city at all times. (This is a city regulation and does not apply outside of The critter capture pro's city limits.) While the licensing and tag charge is on the books, it has never been collected. The city's approach has been to allow domestic wild animal owners to voluntarily obtain the license and tag, but no one has volunteered, The nuisance wildlife authority said. The nuisance wildlife authority said The critter capture pro inherited the problems with animal control. In fact, the city actually sought to take over animal control, believing it could be run more efficiently than the county's operation, which was seen as ineffective.


Remember, for a dog/cat problem, call 206-296-7387, and if you need wildlife removal service in King County, call Critter Control: 206-829-4744.