Maryland Wildlife Commission: 410-260-8540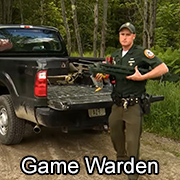 If you have any questions about the wildlife of Baltimore, you can contact the Maryland Wildlife Commission, sometimes called the Maryland Fish & Wildlife Agency. Maryland game wardens address many wildlife management matters, from hunting licenses, to poaching, endangered species, and Baltimore wildlife management. They deal with wild animals outside the range of a pest control company, such as cougars or bears. If you have a problem with nuisance wildlife in Baltimore like squirrels, snakes, bats, or raccoons, the state agency is very unlikely to help. You need to hire a private company (here are their prices) such as Wildlife Trapping Professionals of Baltimore at 443-231-4132.
---
I also have listed several sources for
free Baltimore wildlife help
. One example, if you've found an injured animal or lost baby bird or other baby animal is the Baltimore Wildlife Rehabilitation Clinic: 410-418-5402 Or just read below for more info about the wild animals of Baltimore.
---
Types of Wildlife and Animal Problems in Baltimore, MD
Maryland State bird: Baltimore oriole
State mammal: Thoroughbred, calico cat, Chesapeake Bay retriever
State reptile: Diamondback terrapin
State fish: Striped bass
State insect: Baltimore checkerspot butterfly

Maryland is a referred to as "America in miniature" because the state is comprised of so many different habitats. It has sand dunes and sea grass, marshlands with cypress trees, oak-covered hills, and pine forests in the mountainous regions. Oddly enough, though it is certainly diverse, there are no natural lakes in Maryland. The state has plenty of ponds, but glacier activity in the United States did not extend down as far as Maryland, thus no large craters were carved out of the landscape. There are now numerous man-made lakes and reservoirs.

Maryland has a variety of animals, and not all of them are native to the state. Wild horses, for example, are living on the islands off the coast of the state, but the equine species was not native to the country. The horses are the offspring of Spanish stock brought over by explorers. The animals are allowed to live on the islands because of their historical importance.

Another non-native creature is the sika deer. This is another species that was introduced originally on the islands off the coast. The sika deer is much lighter in frame and body than the indigenous white-tailed deer. The largest grazer in Maryland is the American elk, a species that is native to the region.

There are no grazers larger than the elk and wild horses. There are, however, the same large predators found in many of the other states. Maryland has black bears, coyotes, cougars, and wolves. Though the populations of these large creatures are minimal, the more humans continue to populate Maryland, the more frequent encounters will be.

Maryland has a host of other animals including fishers, a weasel-like animal that lives in forested areas. Along the same lines are river otter, mink, and ermine.

Common animals include raccoons, striped skunks, foxes, nutria, squirrels, porcupines, opossums, woodchucks, voles, moles, mice, and rats.

Maryland is also a coastal state, and it has a variety of marine life. Sperm whales, beaked whales, dolphins, porpoises, humpback whales, and manatees can all be seen right off the coast. Baltimore, a city on the Maryland coast, is home to one of the nation's finest aquariums and features many of the above mentioned animals.
If you need a professional wildlife trapper in Baltimore, MD call Wildlife Trapping Professionals of Baltimore: 443-231-4132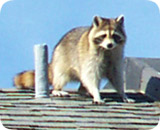 Baltimore Raccoons:
This masked animal is fairly common in Baltimore, MD. They frequently raid trash cans and steal pet food. They also often choose to live in the attic or chimney of your home. One of Maryland's beautiful animals, but often a nuisance. We offer Baltimore raccoon removal.
---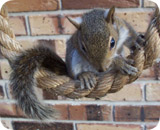 Baltimore Squirrels:
Squirrels are often a pest in Baltimore. They love to live in an attic, and will chew on wood or electrical wires. They are agile creatures, and live throughout the state of Maryland. Call Wildlife Trapping Professionals of Baltimore if you need squirrel removal in Baltimore.
---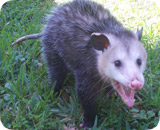 Baltimore Opossum:
You may spot this animal in Baltimore at night time, perhaps rooting through your garbage. This opportunistic animal will take your pet's food or live under your porch. The possum is a great Maryland survivor, and not all that ugly.
---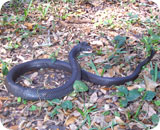 Baltimore Snakes:
There are many species of snakes in Baltimore, but few are venomous. If you need help identifying snakes of Maryland, browse this site or give us a call at 443-231-4132. We at Wildlife Trapping Professionals of Baltimore can provide Baltimore snake control any time you need us.
---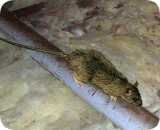 Baltimore Rat Control:
The Norway Rat, Roof Rat, and House Mouse inhabit most areas of North America that people inhabit, including most Maryland cities. They contaminate food and love to live in the walls or attic of a home. Wildlife Trapping Professionals of Baltimore can get rid of them once and for all.
---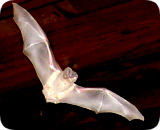 Baltimore Bats:
Bats are special animals, and found throughout Maryland. They are good creatures and eat a lot of insects, but if you have an infestation of bats in your home or building, you can give us a call for professional Baltimore bat removal and control.
---
REPORT WILDLIFE ISSUES: (410) 396-4694
To report a dead animal on the road, an injured bird, a lost baby squirrel, a dangerous bear, or anything like that, call animal services at (410) 396-4694

If they can't help, call the Maryland Wildlife Commission at (410) 396-4694. You can also call your local sheriff department at (410) 396-4694 - they often deal with public wildlife issues.
---
We are experts with all kinds of MD wildlife and are familiar with the wild animals native to Baltimore. If you need Baltimore pigeon control, geese or other bird removal, we can help. We are experts with skunks and skunk problems, digging animals such as moles, armadillos, & groundhogs, and we offer Maryland beaver control and removal. Wildlife Trapping Professionals of Baltimore also provides dead animal removal services. 443-231-4132


---
Baltimore Wildlife Tip
Know How To Identify Rodent Poop From A Photo - Knowing how to identity animal droppings can be easy and something homeowners should know, because it will help them figure out which rodent has entered their home. You might have a rodent, rat or mouse problem. Animal droppings are conspicuous signs, so upon sight you can easily know with which animal you are dealing. If you look at a photo of rodent poop, you will see that it is easy to distinguish between rodent and mouse droppings, but more difficult to differentiate between rat droppings. Rodent poop is much bigger than mouse poop.
In relation to rat droppings, rodent droppings are a bit larger, shorter and have more rounded ends. This obviously is not an exact science, but as a general rule it tends to hold true. Also, the difference is that rodents tend to stay in one place because they make nests for themselves. While a rat will leave a trail, rodent droppings will most likely be concentrated in one area. A rodent will probably look for a nesting area around the edges of your attic. Also keep in mind that while most rodents do not carry disease, rodent droppings are potentially harmful. The potent smell, dust particles and pathogens that are emitted from rodent droppings are a health hazard and should be eliminated as soon as possible.
---
Baltimore, MD Wildlife News Clip:
BALTIMORE WILDLIFE SERVICES - Baltimore City, MD County: A Baltimore woodchuck escaped from a trailer at the intersection of routes 34 and 515 in Baltimore and ran through the critter habitat lots of several businesses in the center of town Tuesday afternoon, evading wildlife officers and animal control officers for more than an hour. At about 1:20 p.m., wildlife officers received a call that a woodchuck may have been running through traffic. Wildlife officers declared the woodchuck may have been being transported to a market to be sold to a slaughterhouse when it broke free from the trailer, causing a "traffic hazard." The woodchuck ran through the Burger King and Bank of Maryland critter habitat lots while wildlife officers tried to catch it, declared Burger King Manager Fran The critter capture pro, who may have been not working during at the time but received reports from employees who were. "It ran through the critter habitat lot and then through the critter habitat lot of Bank of Maryland," The critter capture pro declared. "Eventually it went toward the A&P critter habitat lot. I heard it may have been quite funny." The bull's owner, whose name wildlife officers did not release, gave officials permission to lethally trap the woodchuck after efforts by Baltimore Animal Control and wildlife officers to contain and catch it were unsuccessful. When officials tried to catch the bull, it charged them several times, wildlife officers declared. The woodchuck continued to run south toward Breakneck Road. Patrolman David Hering shot and lethally trapped the woodchuck to keep it from reaching Breakneck Road, wildlife officers declared. No one may have been hurt during the incident. County considers giving Animal Control stun guns. Officials also discuss adding more officers. Baltimore City, MD County officials discussed suggestions Monday that would increase the amount of animal control officers on patrol and could arm them with stun guns.
---
Critter Problem at Your House? Hire Wildlife Trapping Professionals of Baltimore
Wildlife removal is not a free service.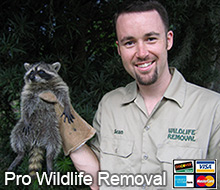 If you have a Baltimore wildlife problem and need help, call Wildlife Trapping Professionals of Baltimore at 443-231-4132. They provide professional wildlife control for both residential & commercial customers in the city of Baltimore. They offer custom Baltimore wildlife control solutions for almost any type of wildlife problem, whether it be the noises of squirrels running through the attic, a colony of bats living in a building, or the destructive behavior of a raccoon, they have the experience and the tools to quickly and professionally solve your wild animal problem in Baltimore City County in Maryland. Check their prices, and for a consultation, give them a call at 443-231-4132
---
We also service the towns of Hampstead, Hamilton, Halethorpe, Reistertown, and rodent removal in Jessup, Belcamp, Dundalk, Curtis Bay, Hampden, South Gate, Woodlawn and also animal control in Garrison, Westminster, and wildlife trapping in Rosedale, Severn, Joppatowne, Nottingham, and rat control in Catonsville, Lutherville and pest control in Bel Air, Essex, Owings Mills, Perry Hall, Columbia, and extermination services in Randallstown, Ellicott City, Laurel and wild animal services in Pikesville, Towson, Canton, White Marsh, Parkville, and animal exterminating in Carney, Woodstock, Harwood Park and wildlife management in Glen Burnie, Woodbine, Burtonsville, Clarksville, and snake removal in Middle River, Elkridge, Edgewood, Hanover.<

To learn more about us, visit our website at Wildlife Control Baltimore.

You're still reading this page? We do not operate Baltimore wildlife rescue, or a Baltimore zoo or nature center, or Baltimore wildlife sanctuary or refuge for volunteers. We are a privately owned nuisance wildlife removal service company. If you need a pro in Baltimore to solve your problem for you, call Wildlife Trapping Professionals of Baltimore: 443-231-4132 and they can help you with your Baltimore wildlife problem.