Information about domestic and wild animal problems in Onondaga County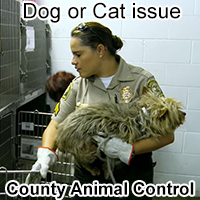 If you need assistance with a domestic animal, such as a dog or a cat, you need to call your local Onondaga County animal services for assistance. They can help you out with issues such as stray dogs, stray cats, spay & neuter programs, vaccinations, licenses, pet adoption, bite reports, deceased pets, lost pets, local animal complaints and to report neglected or abused animals.
Onondaga County Animal Services: (315) 249-9957
---
REPORT WILDLIFE ISSUES: (315) 249-9957 or 518-402-8920
To report a dead animal on the road, an injured bird, a lost baby squirrel, a dangerous bear, or anything like that, call any of these free government animal services:
Onondaga County Animal Services: (315) 249-9957
New York Wildlife Commission: 518-402-8920
Syracuse police department: 315-442-5200
These agencies often deal with public wildlife issues or animal concerns where the public health or safety is involved, or other types of animal issues. These are free services.
---
Critter Problem at Your House? Hire Wildlife Removal Syracuse
Wildlife removal is not a free service.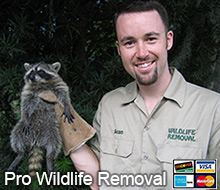 Onondaga County does not provide free wildlife control services. If you want to pay for critter removal services, call Wildlife Removal Syracuse at 315-816-3404. They provide professional wildlife control for both residential & commercial customers in the city of Syracuse. They offer custom Syracuse wild animal control solutions for almost any type of wildlife problem, whether it be the noises of squirrels running through the attic, a colony of bats living in a building, or the destructive behavior of a raccoon, they have the experience and the tools to quickly and professionally solve your animal problem in Onondaga County in New York. Check their prices, and for a consultation, give them a call at 315-816-3404
---

We are a full service wildlife control operation and have been in business since 1990. We are fully licensed and insured. We operate in the greater Syracuse and surrounding suburbs. We cover all of Onondaga county and parts of Madison and Cayuga counties also. Towns we cover include Liverpool, Solvay, Fayetteville, Manlius, Chittenango, North Syracuse, Pompey, Tully, Lafayette, Minoa, Bridgeport, Salina, Cicero, Baldwinsville, Skaneatles,Camillus, Onondaga, Clay & Brewerton.

It is important to remember that most county animal services in Onondaga County and elsewhere no longer provide assistance in cases involving wild animals and wildlife management. If you have a wildlife problem or need to get rid of wildlife, need an exterminator or exterminating company, pest control or critter trapping or traps or wild animal prevention in Onondaga County, you should call a privately owned wildlife removal company at this number: 315-816-3404

We operate in Syracuse, Liverpool, Baldwinsville, Camillus, Manlius, Skaneateles, Cicero, Clay, DeWitt, Nedrow, Fayetteville, Marcellus, North Syracuse, East Syracuse, Solvay, Pompey, LaFayette, Tully, Minoa, Elbridge, Otisco, Van Buren, Fabius, Jordan, Mattydale, Fairmount, Westvale, Lyncourt, Galeville, Village Green, Lakeland, Seneca Knolls, and more.
---
Onondaga County Wildlife Removal Tip:
Are Rodent Droppings Health Risk - Generally speaking, the threat from rodent droppings as a health risk is in airborne leptospirosis and salmonella. It is obviously essential to take precautions when dealing with rodent fecal matter - or anything contaminated by the droppings and/or urine. Rodent droppings vary in shape and color and are easily confused with rat droppings; however, they do tend to be more elongated than rat droppings. It is known that rodents take a spread and spray approach with their fecal matter - once you have cleared your home of the rodents you will, no doubt, find droppings all over the infested area.
If you have suffered an infestation of rodents in your home, you will be anxious to thoroughly clean the whole area once they have been disposed of. You may discover that any insulation material needs to be replaced - it is likely to be soaked with urine as rodents spend much of their time running and peeing at the same time. When dealing with any material contaminated by rodent droppings it is essential to wear protective clothing, gloves, and a mask in order to minimize any possible danger to health - although any such danger is unlikely. The area should also be kept well ventilated whilst remaining rodent proof.
---
Onondaga County, NY Animal Control News Clip:
SYRACUSE ANIMAL SERVICES - Onondaga County: Animal Control a Community Effort: Syracuse, New York share a creature clinic and a control officer
NACA offers a 40-hour training course designed to give animal control officers basic knowledge about animal cruelty investigations, handling aggressive animals and type of creature identification, among other killer traps. In Connecticut, municipalities employ their own animal control officers and "at this point there may be no required training (to become an animal control officer)," declared The Syracuse exterminator expert of the Department of Agriculture, where he may be the wildlife management officer of the Bureau of Regulation and Inspection. Although legislation that would mandate training may have been introduced last year, it may have been not passed by the state legislature. "The level of training varies all over the board with individual animal control officers," he declared. Most animal control may be related to raccoons, declared The Onondaga County exterminator expert, and town policy largely governs opossums. State statutes 22-227 to 22-267 govern animal control and are available on the state's Web site. Towns must notify the Department of Agriculture when they appoint a new animal control officer and the department receives a yearly report from every municipal officer. "Our role may be to assist and advise," declared The Syracuse exterminator expert. State animal control officers, who report directly to the Department of Agriculture, mainly conduct inspections of animal facilities like critter cages, wild animal shops and grooming facilities in addition to animal cruelty investigations. The Second Chance Rescue Barn at the Gates Correctional Institution in Syracuse, where native animal habitat area animals - mainly wild hogs - are rehabilitated with the help of inmates, may be supervised by state animal control officers. Animal control officers do not deal with all animal-related tasks. Dead animals on town property are removed in Onondaga County by the Public Works Department, with the exception of raccoons - which still fall under the duties of the animal control officer. "Normally we don't go onto private property or state roads," declared Chuck Hayfield of Onondaga County's Public Works Department. For creatures not covered under statutes governing animal control officers, licensed Nuisance Wildlife Control Officers (NWCOs) provide commercial trapping and removal services. The nuisance wildlife trapper of Onondaga County, who has worked four years full time as a trapper, declared a day of classes and lectures may be offered before the licensing exam. The nuisance wildlife trapper also attended an intensive week-long trapping course at Perdue College in New York, he declared. Similar to animal control officers, NWCO abilities are governed by state statutes. Moles, skunks and other small animals are typically dealt with by The nuisance wildlife trapper, although he has had some more outlandish calls. The nuisance wildlife trapper recalls being asked to deal with a bear, and "I had a call about an emu in someone's back yard," he declared. There may be no word on whether emus are covered by state statutes.


Remember, for a dog/cat problem, call (315) 249-9957, and if you need wildlife removal service in Onondaga County, call Wildlife Removal Syracuse: 315-816-3404.