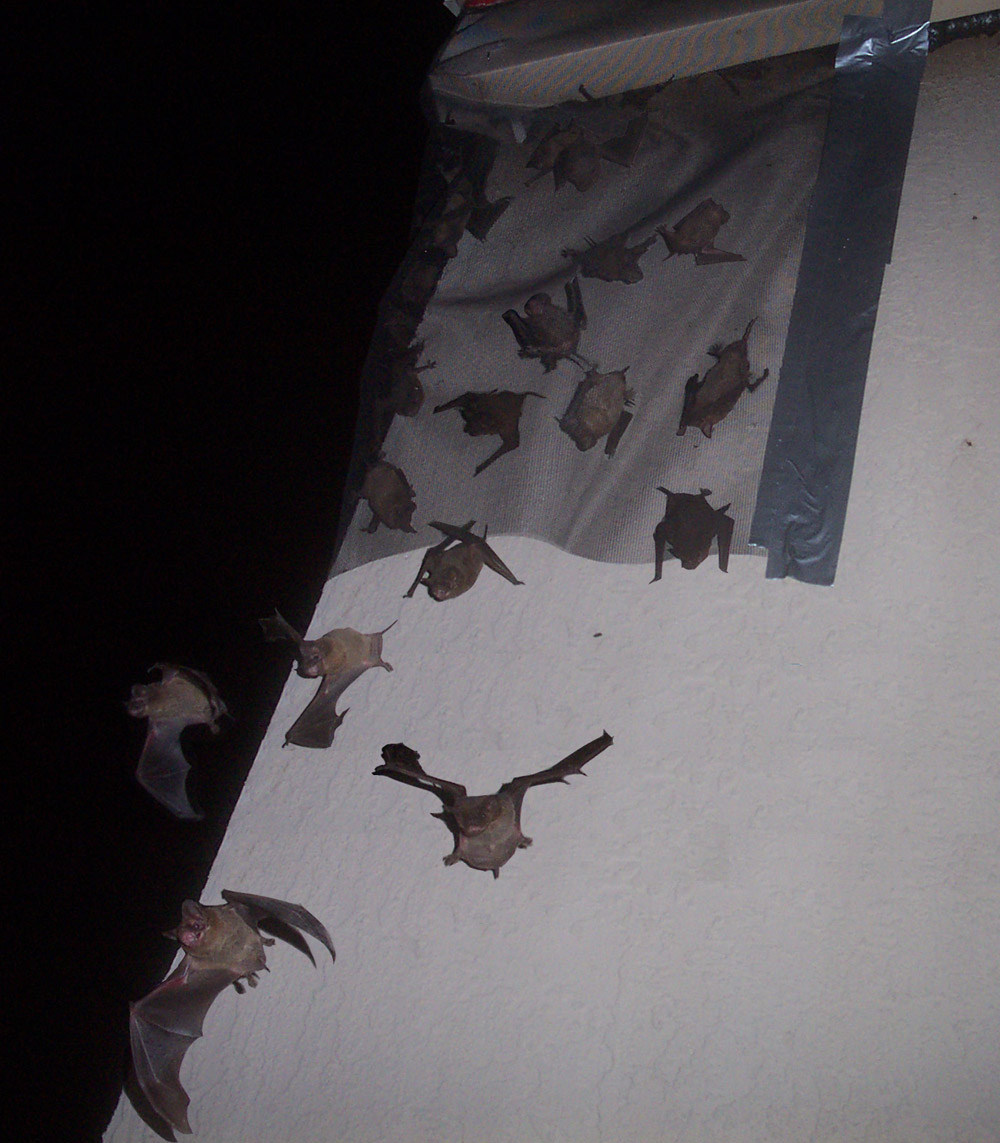 | | | |
| --- | --- | --- |
| | Kissimmee bat removal project. | |

If you need bat removal in your hometown, click for the National Directory of Bat Removal Companies that I've carefully compiled in every USA city.

Kissimmee Bat Removal Project - If you just say the word bat, the picture that comes to mind for most individuals is a creepy gothic type animal that no one wants to encounter. However these are animals and when attempting to get rid of them, great care should be taken to make sure that the animals are not harmed, when possible.

Many times bats prefer to hang in trees and can even hang in unopened patio umbrellas, after they have been closed up. An a lot of homeowners will tell you that they have found that bats like to hang out in their attics or in larger barns, etc. Many times bats will enter through an opening that has been there and before the homeowner is aware, there are dozens of bats coming in and out to roost in their home.

There are ways to get rid of bats without harming your home or the bat in question. One of these methods is to repair or plug up the opening that the bats originally used to gain their access. If you are a homeowner who is squeamish about doing the job yourself, or just plain do not know the first steps to take, you may want to consider hiring an expert in wildlife control who should be able to get every last bat out of the home or barn, etc., without harming your property or the bat.

A specialist in removing both live and deceased bats is important, without the use of chemicals or poison that could harm human beings or the bats. You will need to do some local research to find a company that will take care of this process. If you would like to talk about your bat removal situation, take the time to contact me to discuss the problems further.


Bats are great animals! Unfortunately, the do often choose to roost inside home and buildings, where they can create a big mess. It's a good idea to remove the bats from your belfry or attic, but it's also a great idea to avoid harming them! Any competent wildlife control expert should have the knowledge and expertise to safely and effectively remove an entire colony of bats from a house without harming or killing a single one. I know that I have a 100% success rate with bat removal jobs, and I believe the list of companies that I've compiled in my directory is of similar quality. If you want to learn more, please read my How To Get Rid of Bats page.

AAAnimal Control is a privately owned wildlife removal and pest control business, located in Orlando Florida. I deal strictly with wild animals including bats inside houses. I am not an extermination company, but a critter removal and control specialist. The above photos are some of the many that I've taken in the field over my years of work. Please email me if you have any questions about the above photographs, or any questions about wildlife problems or bat removal issues.