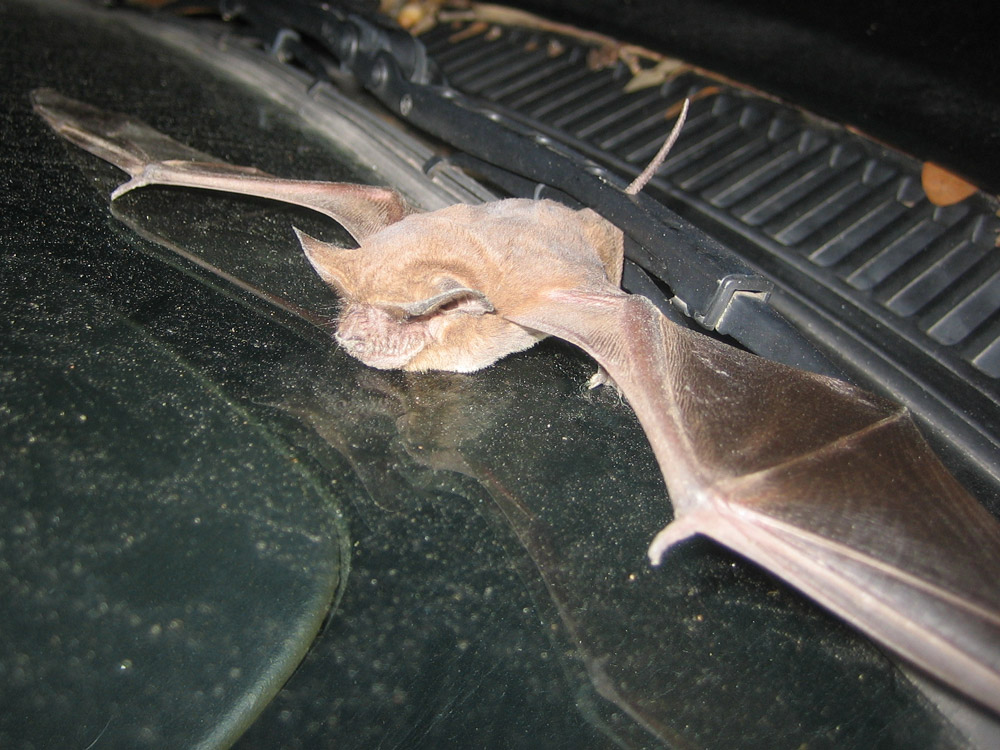 | | | |
| --- | --- | --- |
| | It's also called the Mexican Freetail bat. | |

If you need bat removal in your hometown, click for the National Directory of Bat Removal Companies that I've carefully compiled in every USA city.

When someone considers what animal they would place in a list of "undesirable" animals, depending on the person, you may get a number of similar responses: spiders, snakes, rats, opossums, etc. It is very likely that bats would be near the top of that list as well.

Folklore has equated bats with vampires – those creatures who come into your room at night to drain your body of blood. There is a vampire bat species, but they are hardly interested in the blood of human beings, or even animals. More recent beliefs have stigmatized the bat as being carriers of rabies. While it is certainly true that they can carry rabies, not every single bat is a threat. In fact, a vast majority of bats in any given population are only interested in finding a place to live, feeding themselves and their young, and surviving day to day. What the general public doesn't realize is how beneficial bats can be.

One species of bat, the Mexican free-tail bat (pictured here), is one of the most common and numerous animals in North America. Admittedly they are not a cuddly creature, but they are vital – especially in the area of agriculture. Their diet consists primarily of Cotton bollworms (a common agricultural pest), moths, and other insects – insects that most human beings would consider pests – such as mosquitoes. It is quite amazing how much a single colony can consume in a single night of feeding. Colonies comprised of millions of bats, can consume over 1,000 tons of insects per night!

Of course these numbers are on a grander scale. But consider the positive impact even a small colony of bats in a rural area can make. Mexican free-tail bats have proven themselves vitally important to the control of insect pests, which translates to fewer destroyed crops, and is then extended to the consumer in the form of reasonable costs.


Bats are great animals! Unfortunately, the do often choose to roost inside home and buildings, where they can create a big mess. It's a good idea to remove the bats from your belfry or attic, but it's also a great idea to avoid harming them! Any competent wildlife control expert should have the knowledge and expertise to safely and effectively remove an entire colony of bats from a house without harming or killing a single one. I know that I have a 100% success rate with bat removal jobs, and I believe the list of companies that I've compiled in my directory is of similar quality. If you want to learn more, please read my How To Get Rid of Bats page.

AAAnimal Control is a privately owned wildlife removal and pest control business, located in Orlando Florida. I deal strictly with wild animals including bats inside houses. I am not an extermination company, but a critter removal and control specialist. The above photos are some of the many that I've taken in the field over my years of work. Please email me if you have any questions about the above photographs, or any questions about wildlife problems or bat removal issues.