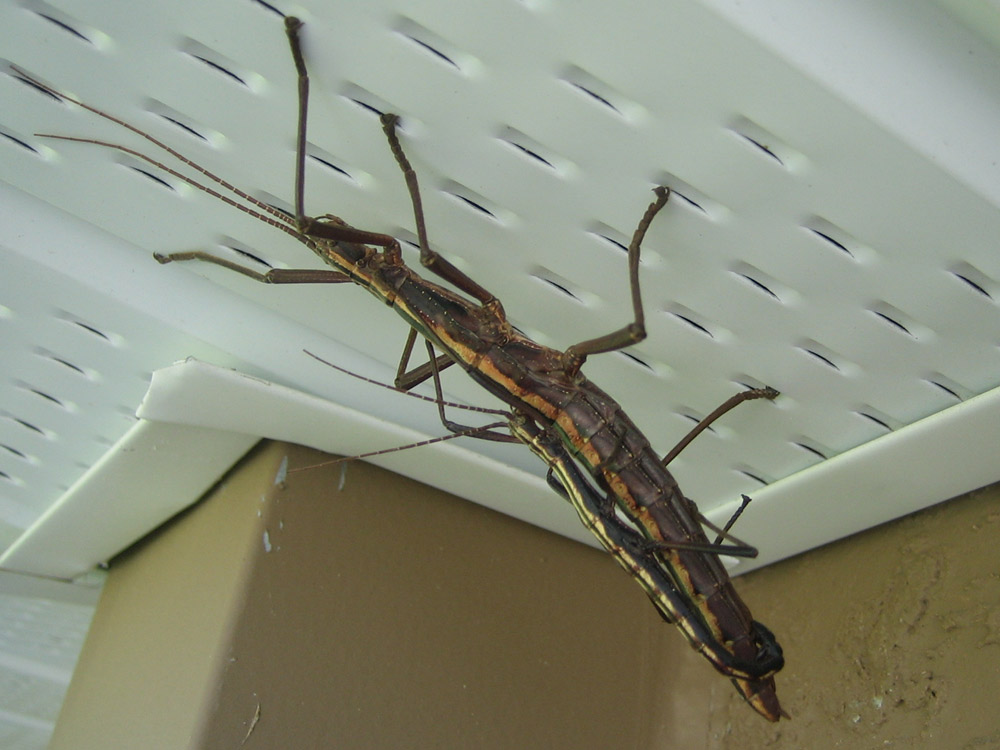 | | | |
| --- | --- | --- |
| | Two Striped Walkingstick (Anisomorpha buprestoides) | |

Description:

A large brown walking stick with two tan or yellow stripes on it's back. Often seen mating.




These are photographs of insects that I've taken over my years as a wildlife removal specialist in central Florida. I am not a pest control operator, and I do not control insects. I did not capture or kill any of the insects featured in my photo album. I've loved entomology since I was a young boy, and have always been fascinated by insects. I always carry a camera with me out in the field when I'm removing wildlife, and I've thus posted some of the better insect photos I've taken over the years. This is a photograph of a Two Striped Walking Stick (Anisomorpha buprestoides), which are often seen male and female together, having bug sex.

AAAnimal Control is a privately owned wildlife removal and pest control business, located in Orlando Florida. I deal strictly with wild animals including ones that have died inside houses. I am not an extermination company, but a critter removal and control specialist. The above photos are some of the many that I've taken in the field over my years of work. Please email me if you have any questions about the above photograph, or any questions about wildlife problems or picture of Two Stripe Walkingstick (Anisomorpha buprestoides), two walking sticks mating, twostripe, a smaller male on top and a larger female.