Welcome to AAAnimalControl.com



2017: AAAnimal Control is a nationwide wildlife control company. We can solve your critter problem quickly. We operate nationwide with over 600 locations! We help people solve conflicts with nuisance wildlife such as raccoons, squirrels, rats, snakes. This includes animal capture, removal, exclusion, damage repairs, waste cleanup, and more. We specialize in humane trapping techniques and complete animal pest control solutions. If you have a problem caused by the wild animals in your area, AAAnimal Control can solve it.



CLICK ON YOUR HOME STATE
State licensed and insured - permit# N5499 - residential/commercial - operating 24 hours a day, 7 days a week
My goal is to provide wildlife removal education and solve human-wildlife conflicts. Browse this site for plenty of how-to advice to do it yourself. If you need to hire a pro, you can call me in Orlando, or you can click the above map for a hand-picked pro that I either trained personally or extensively interviewed and worked with, in your town. Serving 98% of the US population.

2017 Winter Squirrel Season: Don't forget, mother squirrels have their babies in February, and by March, the young are nearly full-size and running about. (They have another litter in late winter as well) If you hear noises in your attic, especially in morning and evening, give us a call and we can humanely remove them and repair the entry holes they've chewed open. You can also click here for my Guide to getting squirrels out of an attic for more information.

Orlando Bat Control: August 2017 is baby bat season! The young bats start to fly in August, and you might suddenly notice that you've got bats in your home or building. No bat exclusions can be performed in June or July, but August is prime time for bat control! We specialize in the humane removal of the entire colony of bats from your attic or building. We completely bat-proof the home, so that no bats can ever return, and we give a guarantee. We also clean and decontaminate the waste that the bats have left behind. Click to read about How to Get Rid of Bats for some useful advice and examples of bat jobs I've done. Call us any time to discuss your bat problem and to schedule an appointment.

2017 Rat Season: As the cooler weather arrives in winter, the rodents throughout the country seek out a warm place to spend the nights. The most common nuisance animals are the Roof Rat and Norway Rat. These disease-ridden critters are nocturnal, and can often be heard scampering up the walls and in the attic at night. They chew on electrical wires, contaminate food, and spread disease. Check out my How to Get Rid of Rats page for more information on our permanent rat control techniques. We also deal with mouse problems, which you can read about on my mouse control and mice trapping page, but the truth is that the control techniques for the House Mouse are the same as for rats.

Weekly Advice Column: Home Remedies To Keep Away Mice And Get Rid Of Them

Mice are an animal that can be cute when they are kept as pets, but when they become neighbors living in the same property as you then they can be a real problem, so it is important to be able to deal with the presence of mice quickly. Mice can transmit a range of diseases, and in some cases you don't have to have direct contact with them, as they can contaminate food sources with their urine and feces. There are plenty of different substances and ingredients that are found around the home that are said to drive mice away, and there are plenty of stories about how the different repellent effects of these were discovered.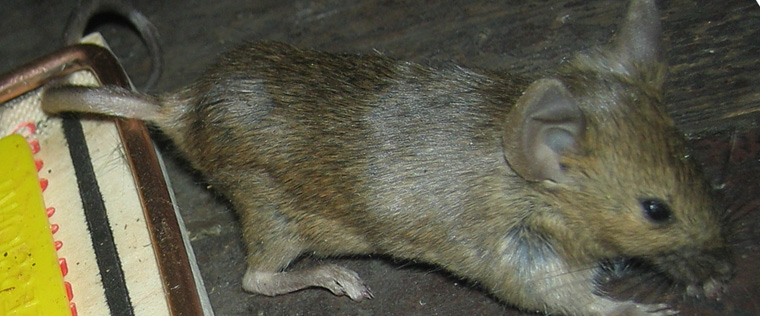 Recipes For Mouse Repellent Home Remedies

Some of the most common ingredients said to drive mice away are those with a strong smell, with peppermint oil, rotten onions and bay leaves all said to be natural repellents to mice because of the smell. There are other options too, with cloves and clove oil said to work in a very similar way in driving mice away from your home. Chill and spices are also said to have a repellent effect on mice, and one such recipe is to mix chopped jalapeno and habanero peppers with water and hot pepper flakes, which is then boiled to spread the spice through the water, which can then be sprayed in the areas where the mice are present.

Chemicals Said To Keep Away Mice

There are also plenty of chemicals around the home which are said to repel mice, and one of the main ones here is ammonia, which has a very strong smell and can be left in bowls where the mice are present. Mothballs are another common item found in the home which are said to repel mice, while one more unusual item said to drive mice away is aluminum foil. There are also plenty of other items that are claimed to be repellents found around the home too, with cat litter, baking soda and even the freshening dryer sheets all said to be a repellent that will help to get rid of mice.

Do These Repellents Work?

At first glance many people will think that there is a certain logic around using these kinds of remedies to get rid of mice, especially those that have a very strong smell, as most people wouldn't want to spend time in areas smelling strongly of ammonia for example. However, in reality the effect that these remedies will have on mice will largely be minimal, and there are a range of different options that will be more effective at getting rid of mice. Home remedies will have a minimal effect on the mice themselves, as the features attracting them to the area will have a stronger pull than the repellents push to drive them away.

Solving Your Mouse Problem

Dealing with a mouse problem is something for which you will need to be proactive, and trapping the animals are the best way to resolve your mouse problem. The traditional snap traps on wooden bases are still one of the best ways to deal with mice, but it is usually more important to get the location for the traps right, rather than the type of trap being the key factor. These traps can be baited with a range of foods, including soft cheese, peanut butter or marshmallows which can all be effective at attracting the mice into your trap. Once you are no longer catching mice, you can then start to look at the repairs and sealing the area to prevent the mice from returning to your property.
To read more, click Home Remedies To Keep Away Mice And Get Rid Of Them

We specialize in the humane capture and removal of nuisance wildlife nationwide. We got our star in the greater Orlando area. I consider myself the most skilled of Orlando trappers, and I provide a full line of complete wild animal control solutions. I do not operate a typical Orlando Pest Control or Orlando exterminator company, I run a dedicated service devoted to the removal of any wild Orlando critter, pest control and prevention, and waste cleanup services. I specialize in services such as the removal of rats in an attic, squirrels in a ceiling, raccoons in the house, snake control, and more. I specialize in bat control for the state of Florida. I have trained several friends in other parts of the country, and all 50 states and almost all major cities and towns. I and the professionals I have trained perform full wildlife damage repairs and offer a complete solution to any pest animal or critter problem, from birds to mice, snakes to armadillos. Give me a call any time at 407-538-1694 for a consultation. You may also browse this site for more information and a full listing of our other critter trapping locations. In Orlando we service all of greater Orlando, including towns such as Winter Park, Longwood, Lake Mary, Maitland, Altamonte Springs, Apopka, Oviedo, Lake Conway, Doctor Philips, Windermere, Sanford, and more Orlando animal control areas.

Don't live in Orlando? Click here to hire someone in your town. We service all 50 states!

Orange County Animal Services - Seminole County Animal Services - Pest Control - Wildlife Removal Blog

©2002-2017 AAAnimal Control email:David@AAAnimalControl.com fax: 407.264.8890 phone: 407.538.1694