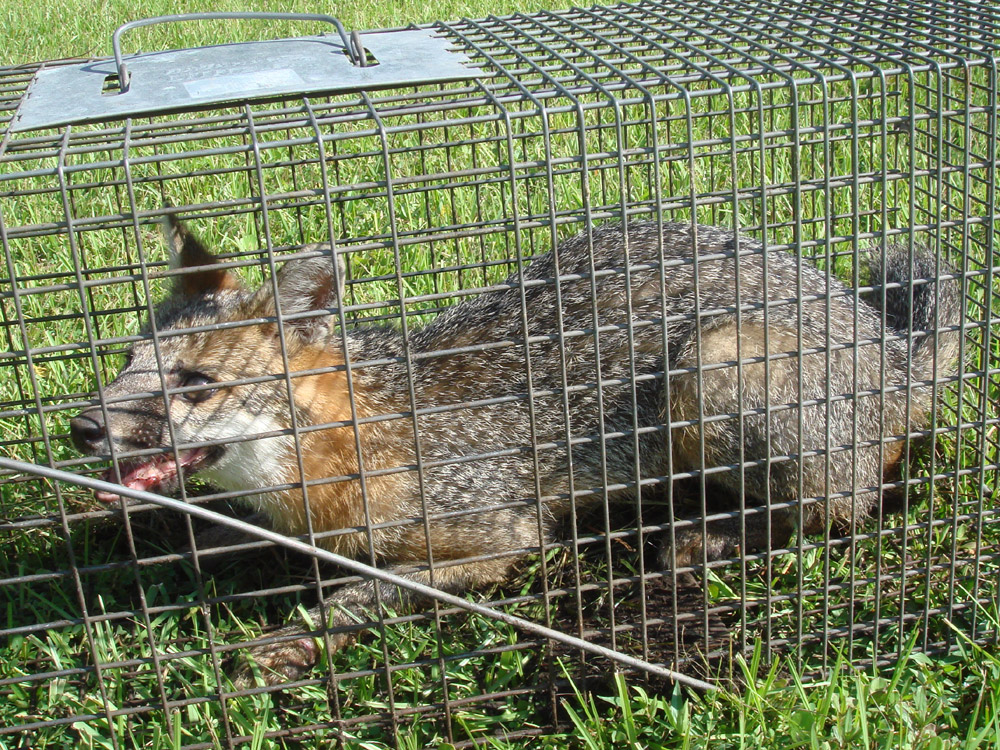 | | | |
| --- | --- | --- |
| | The Florida fox is a bit mangy. | |

If you need wildlife removal, click for the National Directory of Wildlife Removal Companies that I've carefully compiled in every USA city.


In my job as a wildlife control operator, I usually deal with the same 8 types of animals: raccoons, squirrels, rats, opossums, armadillos, snakes, bats, and birds. However, from time to time I get a chance to handle an uncommon species. I really relish these jobs. The above photos are all of animals that I don't usually handle. If you want to learn more, please read my How To Get Rid of Fox page.

A foxy story - I have received numerous calls from customers reporting the presence of foxes in their property. This fox is also one of them. Since the story is the same old, I will not bore you with the details. Instead, I am going to tell you a little about this foxy little creature and what you should do if you happen to find one wandering around your homes.

The first and foremost thing to remember: This species of fox, known as the gray fox, does not pose any threat to humans. In case you ever spot one in your vicinity, the best way to handle the situation is to call the wildlife conservation people instead of shrieking and freaking just because you saw a fox. Although they are omnivorous, meaning they have a liking for both animal and plants, humans do not feature anywhere on the gray fox meal menu.

In colder regions, you will find gray foxes with thicker and they are literally a sight to behold. Unfortunately for them however, the same beautiful coat of hair becomes the very reason why they are hunted down as industries utilize the fox fur to make scarves (I do not support that one bit!). Down south in Florida, the foxes are much luckier in that regard but not much to look at since they have thin fur. Of course the thickness of their fur is largely dependent on the ecological system they are a part of.

Whenever I am called to catch a fox like the one you see in the picture, I set the trap by placing a non-meat item inside so that I don't end up catching a cat. Mostly I prefer letting them go into the wilderness so that they remain as close to home as possible. You can also call up the Florida Wildlife Conservation Commission or visit their website http://www.floridaconservation.org/.

AAAnimal Control is a privately owned wildlife removal and pest control business, located in Orlando Florida. I deal strictly with wild animals including ones that have died inside houses. I am not an extermination company, but a critter removal and control specialist. The above photos are some of the many that I've taken in the field over my years of work. Please email me if you have any questions about the above photographs, or any questions about wildlife problems or Florida wildlife removal issues.