Book: 'Dillos: Roadkill on Extinction Highway?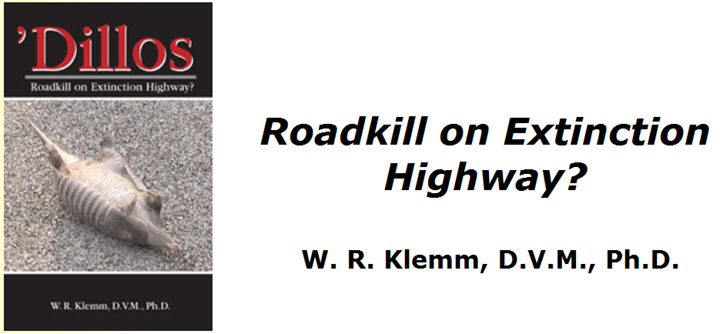 04.11.2012
- Author, speaker, professor, and jazz aficionado William Klemm has written this delightful book about one of nature's greatest survivors, the armadillo. Despite a brain the size of a walnut (the armadillo, not Dr. Klemm!), this strange little critter has managed to survive for 55 million years, outcompeting many other animals along the way. This book examines the history of the armadillo, and discusses many of its unique traits. Author Klemm has inserted many of his witty and insightful observations on this special animal. The book is available on Amazon.com. To read more, or to purchase the book, visit his website at:
http://thankyoubrain.com/armadillos/
Do it yourself: Visit my How To Get Rid of Armadillos page for tips and advice.
Get professional help: Visit my Nationwide Pro Directory of wildlife removal experts.
For more wildlife stories, click my Wildlife Blog or click my below banner to hire a local trapper.