Squirrel in the Chimney
Squirrels oftentimes fall down chimneys. If the chimney is masonry or brick, it can easily climb out, if not choose the chimney as its home. However, here in Florida most people seem to have round metal chimney flus. When squirrels fall down these, they cannot get out. If the squirrel falls down the main flu, I can catch it with a special net. However, in this case pictured below, a squirrel fell down the chimney and was heard making noise above the fireplace. When the damper was opened, there was no squirrel. An investigation on the roof revealed that this round metal chimney has an inner and outer flu, and that the squirrel must have fallen down in between the two.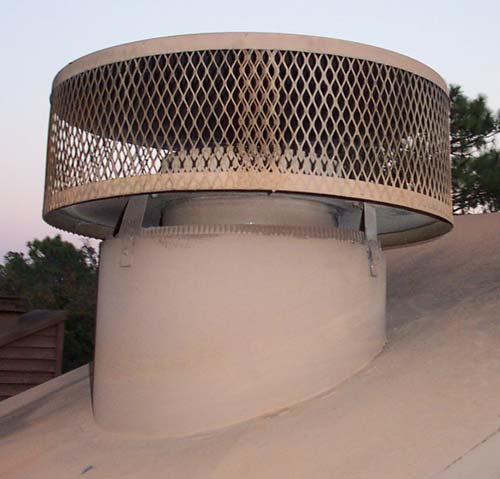 The chimney cap only covers the inner flu, leaving the outer "firewall" flu exposed, and a squirrel fell down.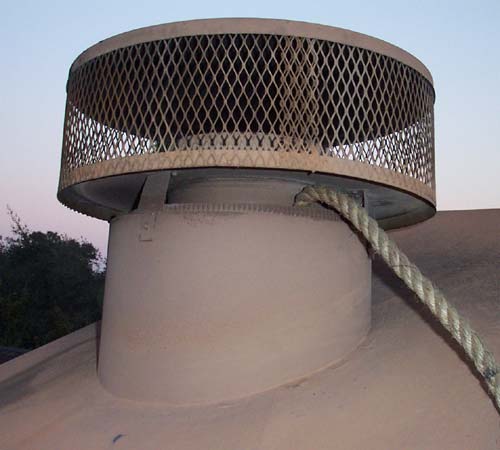 I lower a thick end-weighted rope down the outer flu, allowing the squirrel to climb out.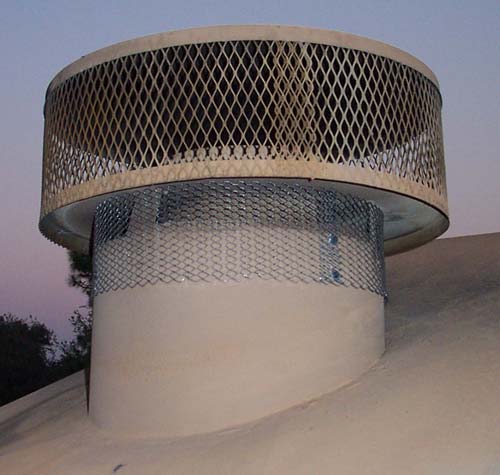 After it climbed out, I installed this steel mesh to prevent this from happening again.