An Opossum Found Living Inside the Engine of a Car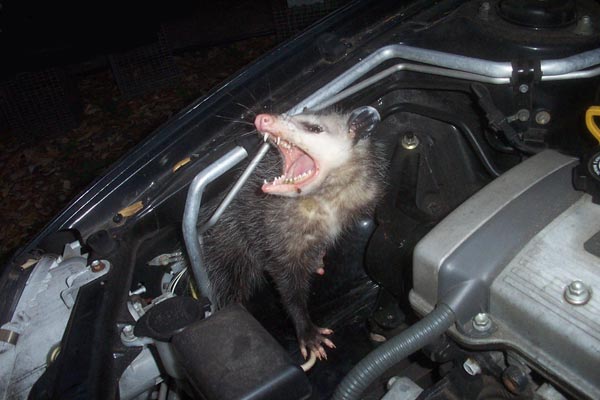 Imagine the surprise the owner of this car felt when his engine troubles turned out to be an opossum living inside the car! The stubborn animal remained inside long enough for me to come and photograph it and remove it. It favoured this corner of the car.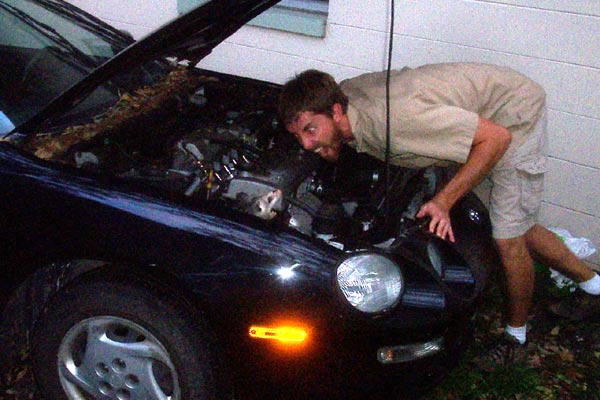 Opossums give a real menacing display of teeth, so I tried the same tactic against it, with little
success. The opossum didn't back down.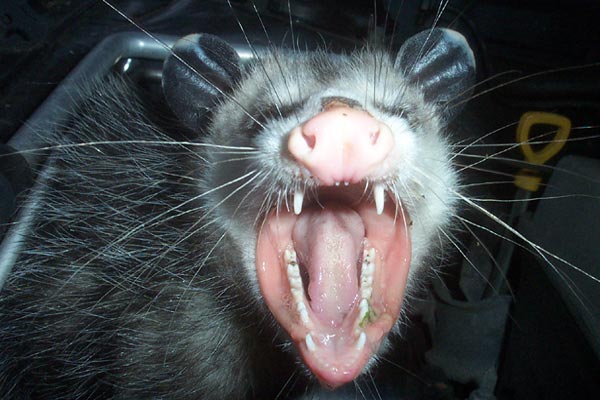 Here is the view I got. Lovely.
For more opossum information, go back to the opossum removal page.
AAAnimal Control is a professional nuisance wildlife control company located in Orlando, FL We offer solutions to wildlife problems throughout the Greater Orlando area. Services include animal trapping, capture & removal, plus animal damage repairs and preventative measures. We also offer biological cleanup and many other services. Give us a call at 407-729-6946 any time to discuss your wildlife problem and schedule an appointment. You can always browse this site for more details and info, and you can even check out prices ahead of time. If you live elsewhere in the US and have found this site and need a local trapper in your area, click here for a nationwide list of 100's of professional wildlife control experts.