Opossums Using Hole in Fascia to Access Attic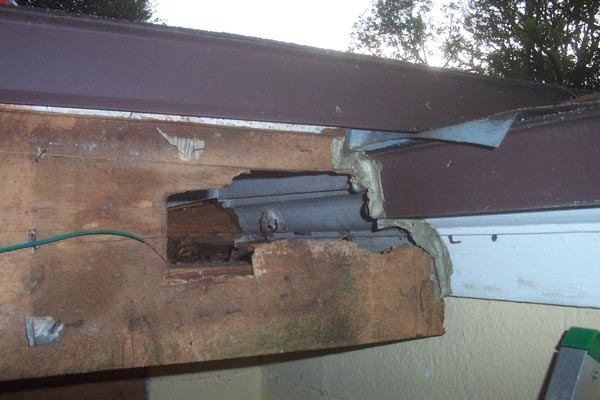 Opossums were using this deteriorated and clawed-open hole in a wooden fascia board to gain
access to the attic of this home.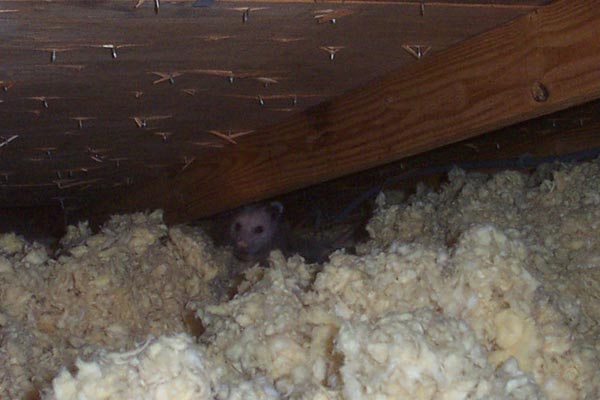 Inside the attic, I find the mother opossum and she's only got two young with her. I removed
the young using a long snare pole, but the mother ran away to an inaccessible part of the
attic.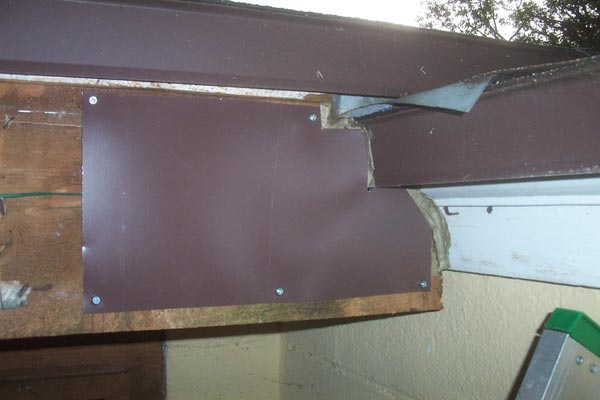 I set a one-way door on the hole, and trapped the mother opossum in a cage set on the roof
right above the hole. After all of the opossums are gone and no more noise is heard, I seal
up the hole permanently with brown metal flashing. Problem solved.
For more opossum information, go back to the opossum removal page.
AAAnimal Control is a professional nuisance wildlife control company located in Orlando, FL We offer solutions to wildlife problems throughout the Greater Orlando area. Services include animal trapping, capture & removal, plus animal damage repairs and preventative measures. We also offer biological cleanup and many other services. Give us a call at 407-729-6946 any time to discuss your wildlife problem and schedule an appointment. You can always browse this site for more details and info, and you can even check out prices ahead of time. If you live elsewhere in the US and have found this site and need a local trapper in your area, click here for a nationwide list of 100's of professional wildlife control experts.