Here Are Some Ways Raccoons Get Into Your Home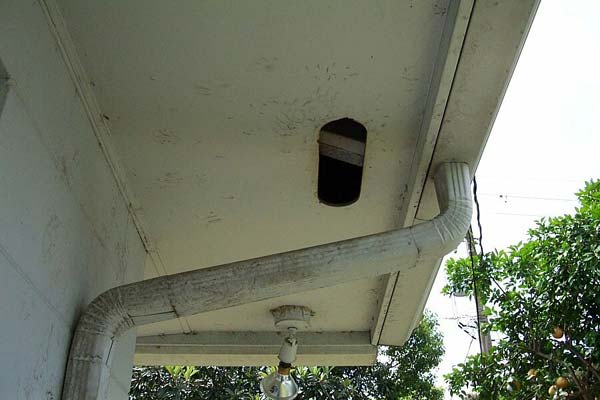 This raccoon was climing the downspout, and it removed the soffit vent. It can squeeze through this hole.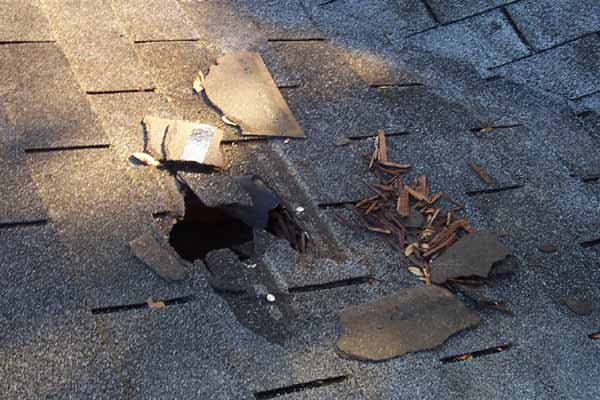 This raccoon simply tore a hole right in the roof! They are strong animals.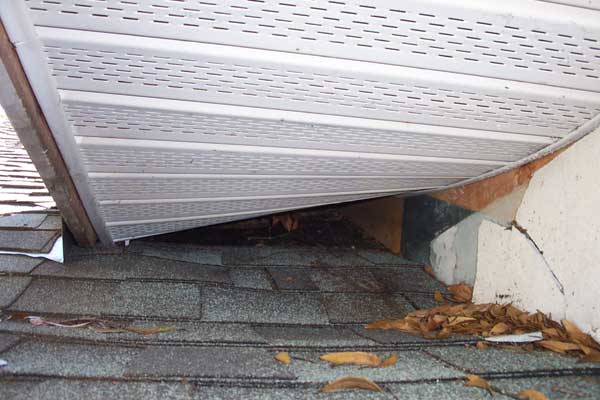 This is the absolute classic raccoon entry spot - the animal pushes up the dormer soffit.
These are three very classic examples of raccoon entry points into a home or attic. Raccoons are great climbers, and they are very strong. They have no difficulty climbing up onto your roof. They can use downspouts such as in the first photo, or simply scale walls. A tree next to the house makes it all the easier. Once on the roof, they can push open eaves, such as in the third photo, or simply tear their way through the roof, as in the second photo. It's very important to fix these holes once the raccoons are trapped and removed. Failure to do so may simply result in a new wild animal inside your home soon! Click to go back to the Orlando raccoon removal page.

I have written additional articles, such as this how to get a raccoon out of your house guide.